Secret of Harrow Manor
Please note! This game is designed for the Oculus Quest only! You will also need to sideload the game in order to play it. I recommend using SideQuest

Inspired by classic survival horror gameplay, you find yourself in an abandoned mansion infested with zombies. To survive and progress, you'll need to search the area for weapons, healing items, and keys.
Features:
-4 interconnected levels filled with monsters and items
-A co-op multiplayer mode with random enemy and item spawn locations
-A carefully crafted inventory system, watch your ammo so you don't get caught by surprise!
Purchase
In order to download this game you must purchase it at or above the minimum price of $1.11 USD. You will get access to the following files:
Secret of Harrow Manor - Quest
1 GB
Also available on
Comments
Log in with itch.io to leave a comment.
'This is game seems like on Escape the Ayuwoki'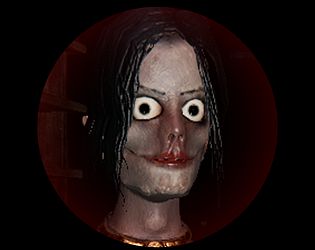 Idea for you to make a bible game about Jesus.Forty days about Jesus time in the wilderness.
How about one about spirituality in general? I wouldn't mind letting some of that into my games in time.
I liked that in harrow 2 you can pick up and read the books while turning pages.Thought of a full chapter or book of the bible.The horror stories like those classics about the wolfman and dracula could be done I think open source stories.Having the detective on assignment trying to unfold the mystery aboard on some foreign assignment.Realizing the bible is true and only way to fight and defeat thermometers aren't physical weapons but spiritual ones.Starts as a cynic and ends as a believer.
It took me a second to realize what you meant by thermometers, heh. It kind of sounds like you should make a Quest game, no? You've got quite a few good ideas.

I don't think I mentioned thermometers but if I hire you to build it with my creative ideas and story would you be open to designing a game ?
I been there and thank God I got out and wasnt a permanent resident.Now I try to steer others clear and to Jesus' love so sincere.
Purchased game cause it looks great! However, when I drag and drop to install via Sidequest, it says "Install_Parse_Failed_Unexpected_Exception". Any ideas?
Hmmmmm that's a weird one. I've never had that. This is the most up to date SideQuest? I'll ask shane if he's heard of it...
Maybe send me an email at onionman@onlyhuman-studios.net ?
Then I can send you a private APK and we can make sure it's not a corruption when I updated the file on itch.io or such.
Edit: I asked on the discord about this error and SideQuest bot was able to give me this
"
Hey there @Onionman! It looks like you are having issues installing an APK. This can be caused by a drop in your internet or by a USB connection problem. Try another USB ( not the cable that comes with your quest - it doesn't work ) or try to download the APK file directly using the download link on the app listing and then drag and drop to the top left of the
SideQuest window to install. Thank you!"
Thanks for the quick help! I think it was something to do with my laptop cause I brought my quest and tried on my work desktop and it worked just fine.
Hello! I see that an update is available, may I know the changelog? Thanks!
Oh did it tell you? ok.
-control diagram in the title room
-more detail in the Garden level.
-better handling of audio when dual wielding weapons
-start button works correctly to go back to the main menu
And the second update I hope to release later today
-various multiplayer issues fixed
-auto equip weapon on left hand if holding the knife
-monster correctly react to weapons when dual wielding

Just bought it as it looks great, can't wait to try! Can you check out the feedback on the controls here and see if you can fix/change it? :D Thanks!
I did see that one, and you guys have been supporting the game enough that I have been wondering if/how I could add interactions like that...

Edit: Ok, yes, I've been in Go land too long, and literally just got the Quest a week and a half ago. Now that I've had time to play some games, I am addicted to interacting with the world like this, let me see what I can do. Picking up items with your hands and opening doors.

This is awesome, thank you! I can finally sell my PSVR (my wife has been reluctant for us to do that cause she wants to play Resident Evil or similar games on it so I was really happy when I saw your game)! :D
Wait a second, no, my game is not a replacement for Resident Evil on the PSVR, please do not sell that! RE7 on PSVR can't be beat and I could not live with being part of the reason you sell it away.
Hi i purchased the game on Go.
If I want it on quest I have to rebuy it or no?
Let me think about that one. If it were on the Quest store I would enable cross-buy, but since this store is not connected I have no way to automate that.
I don't really want people to feel like they need to re-buy the game on the Quest if they don't want to. I did try to price it so it wasn't so bad if you did, and I very much appreciate all the support everyone is giving. It helps me to keep making new multiplayer games. Why don't you email me at onionman@onlyhumanstudios.net and see if I can help you out though?
Hi, can I report bugs somewhere? De game doesn't check my length so im kinda flying above the floor.
Hi, here's fine. Can you give me a bit more info. Like so you feel to short or too tall? What would you more expect it to be?
Whenever I am in the Home screen I am a lot shorter than when in the game. Also when I reach for the floor with my lamp or knife I cannot touch the floor because it's too far down. I think my feet are about 30cm above the floor. Personally my length is 1.72 if that helps.
I would expect floor to be on the same height as the Guardian. So length of person should be same in the home screen as in the game.
Hiya, ok I think I understand. Well yes, in the game I think you play as someone about 2m tall, so yes you would be taller than the real you. I think that's kind of just a limitation of how the game was built.
Ah too bad. Would be nice to have a setting somewhere i could set to 1.72.
Can you save your game? Can't seem to find any menu button or instructions.
Hiya, your progress is automatically saved, just continue from the "Continue" book to the left. If you start a new game though, that does erase your progress...